Recent Projects
Recent Projects
Our projects show a range of diverse jobs we have done.
House Renovation - steel frame for upstairs room
Manufacture and installation of steel frame and support for upstairs room in period home.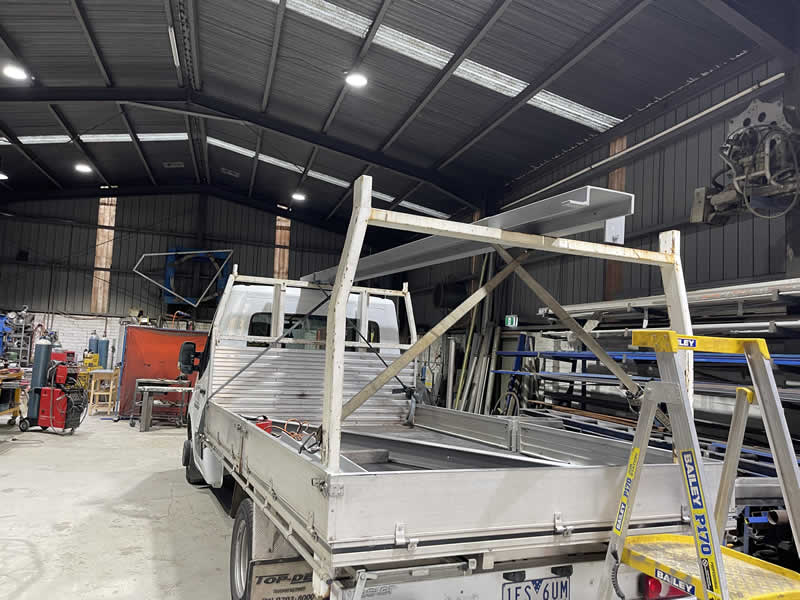 The frame consisted of a 150mm steel channel fitted under the roof line with a cleat to pick up the timber ridge beam. Plus a 150mm steel lintel welded to it to pick up the top of a stairwell - this is in the attic of a house in Williamstown where the owner wants to create an upstairs room in the loft of the house.
There is also a 230mm counter levered channel that was mounted on a post in the ceiling to support the room. Pics are of; steel channel - loaded on work truck, lifting lintel for installation, frame installed under roof line, lintel and support installed.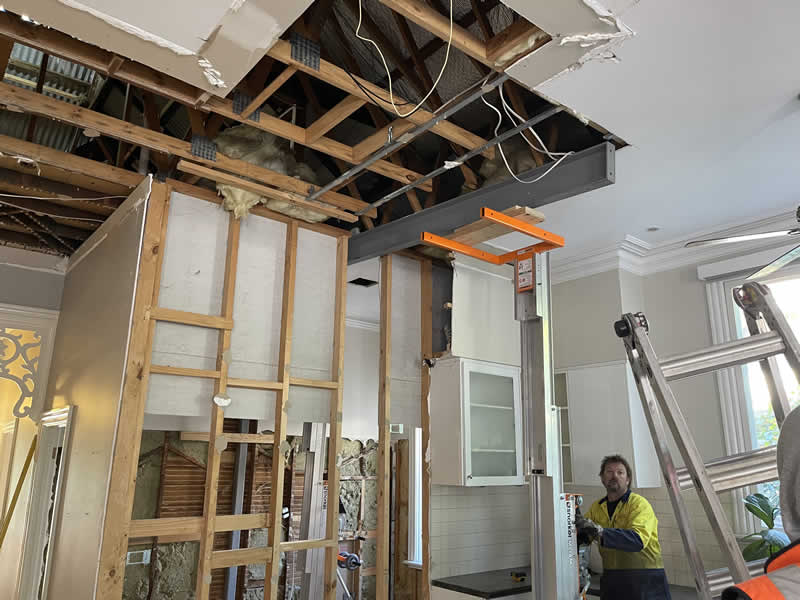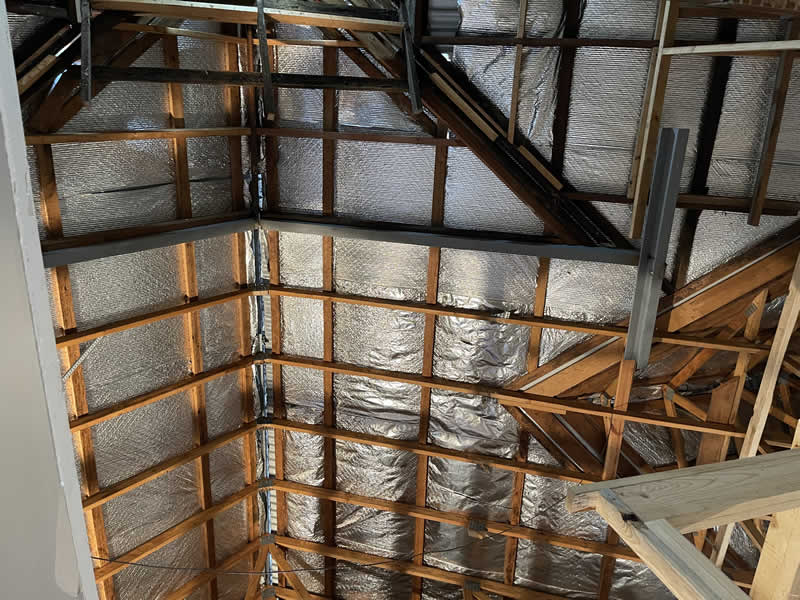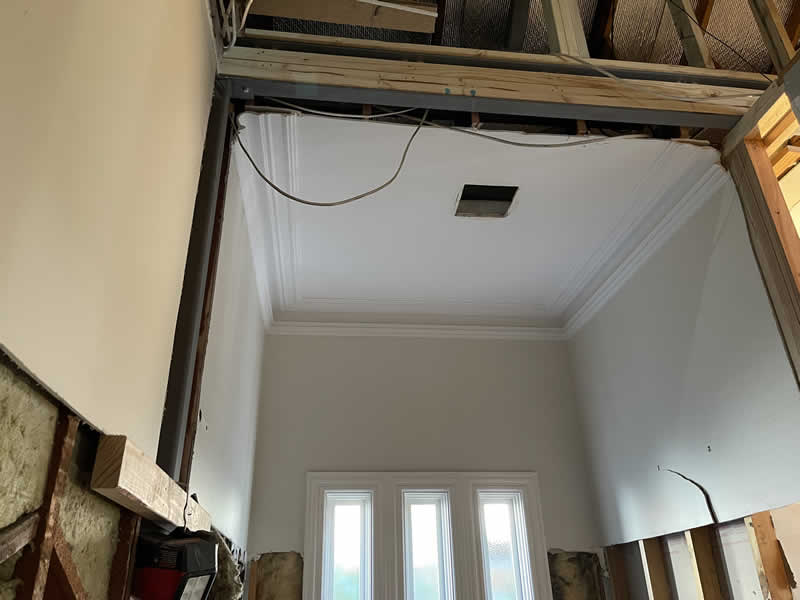 Garden edge in Corten Steel
This is a landscape garden edge that is made from 3mm Corten steel, CCF cut, rolled to suit the arcs in the concrete and installed it.
Corten steel quickly develops suface rust that then protects itself from further corrosion.
It is only 2 weeks in and the older it gets the more orange it will become. As you can already see it offsets the colours of this garden.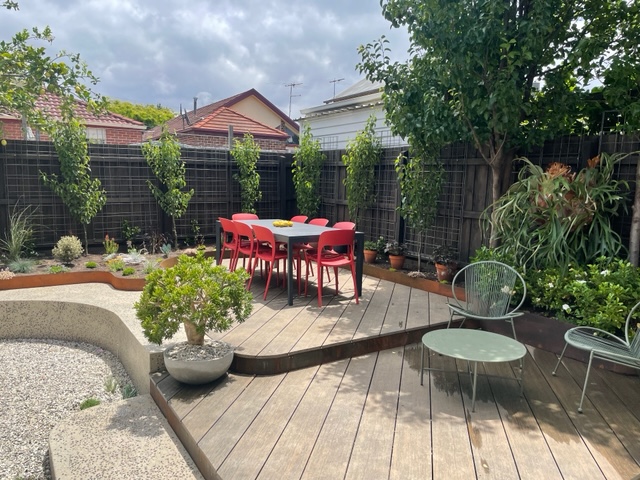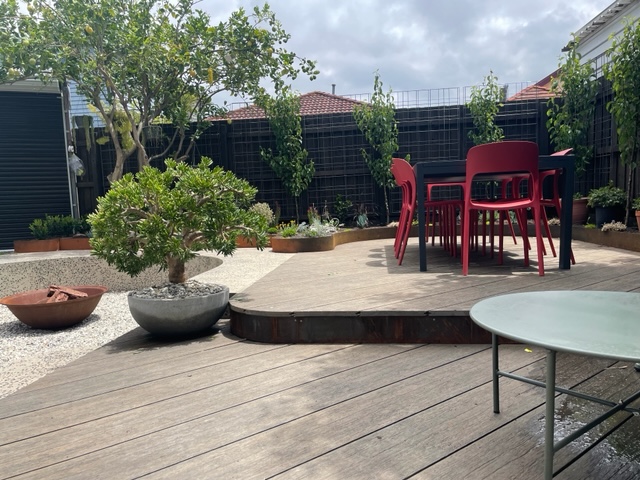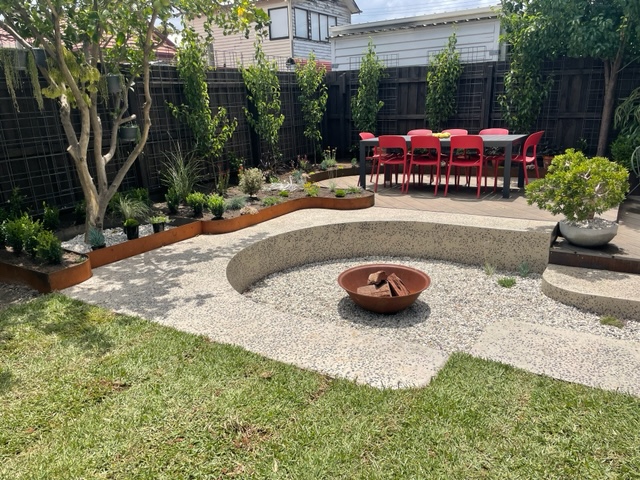 Refurbish Training Platform
We received a inquiry to refurbish a training platform that is used for confined space and assailing. It was in need of repair and modifications.
The platform underwent a full refurbishment, we cut out and replaced all the rust, modified were required, sandblasted and painted the complete unit so our clients can now safely use it to train they're students with.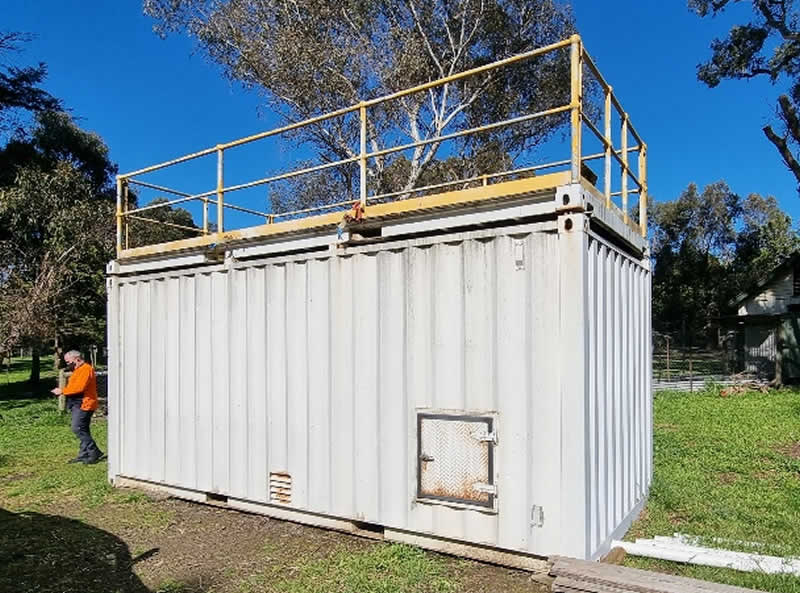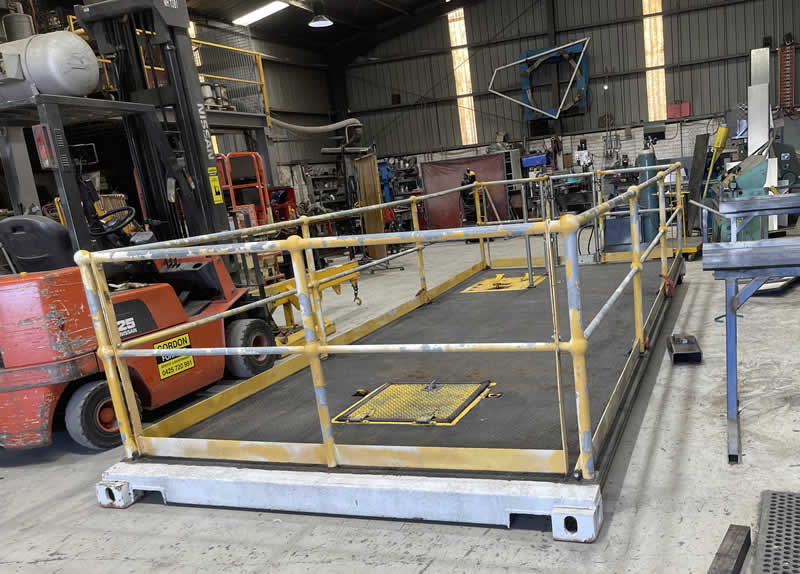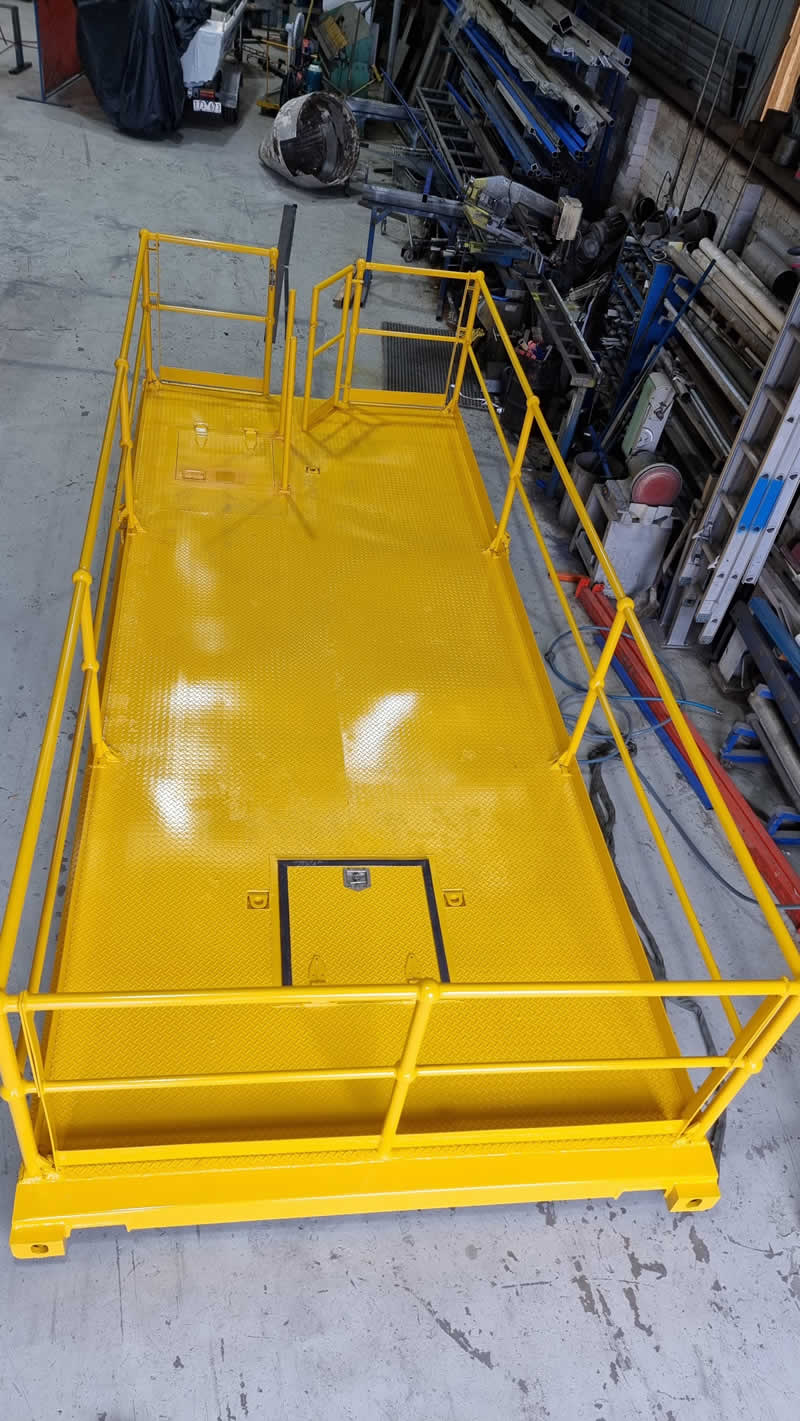 Cradle for 70 foot Luxury Motor Yacht
Our job was to measure up the motor yacht then design and engineer a cradle for transporting the vessel to Japan.
We manufactured the cradle at our Williamstown workshop and transported it to Appleton dock where we oversaw the strapping down and loading of the yacht.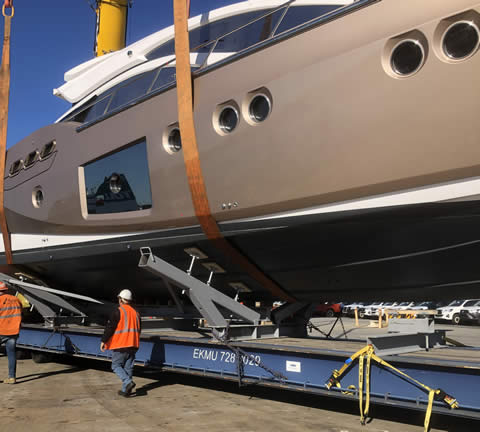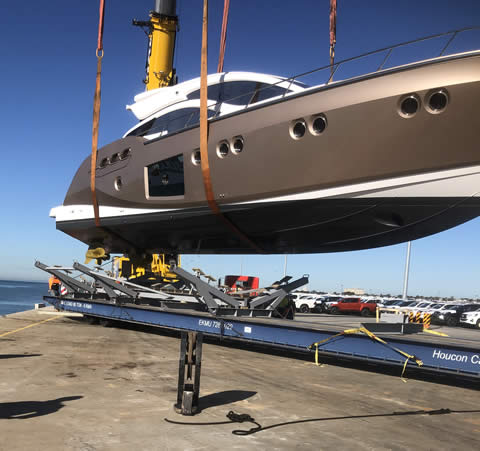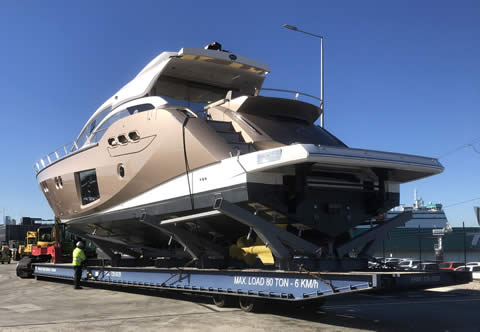 Cortex Privacy Screens
At Charlcom we pride ourselves in being diverse in our abilities to satisfy our clients every needs.
Recently we made this feature garden for our client's rear fence, its made of Corten Steel which is ideal for this process and gives it a rusty look almost instantly.
We are able to take an idea of your design and give it to our Graphics Designer (Ideograph Design) who will transform your idea to reality, then we can fabricate and install.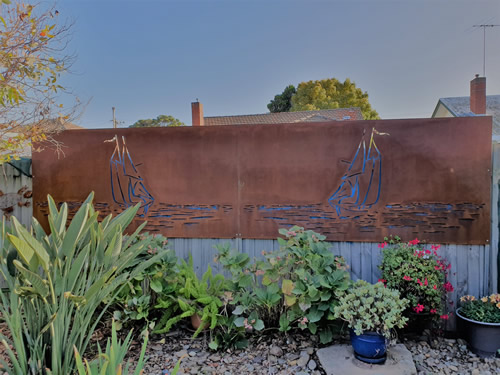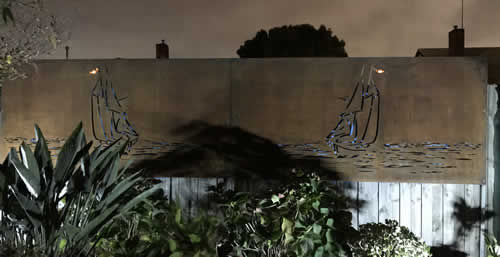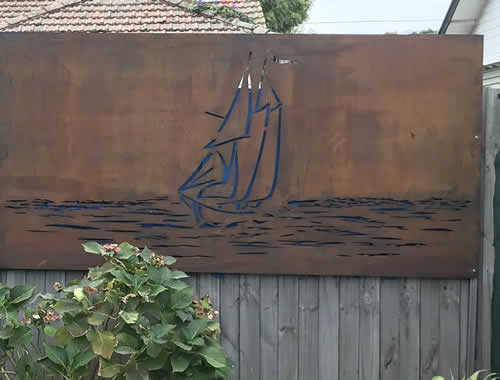 Wall fabrication in St Kilda
Charlcom was engaged to engineer and install a wall for the new Bistro in the famous George ballroom, St Kilda.
The work was carried out over several weeks and included removal of the existing wall, logistics of getting material on-site and on-site work.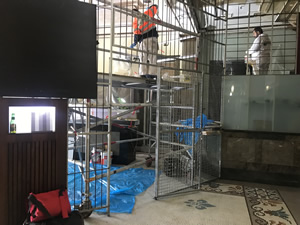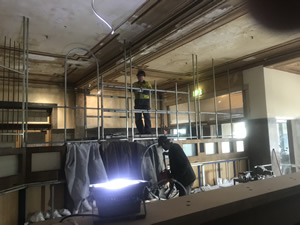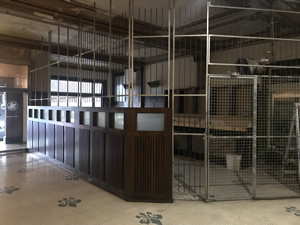 Images of completed project!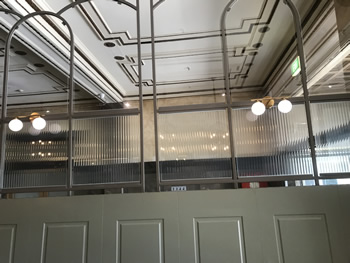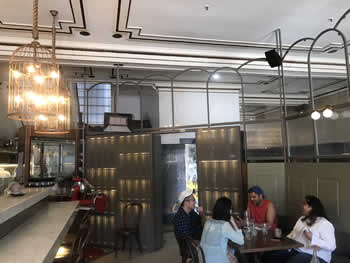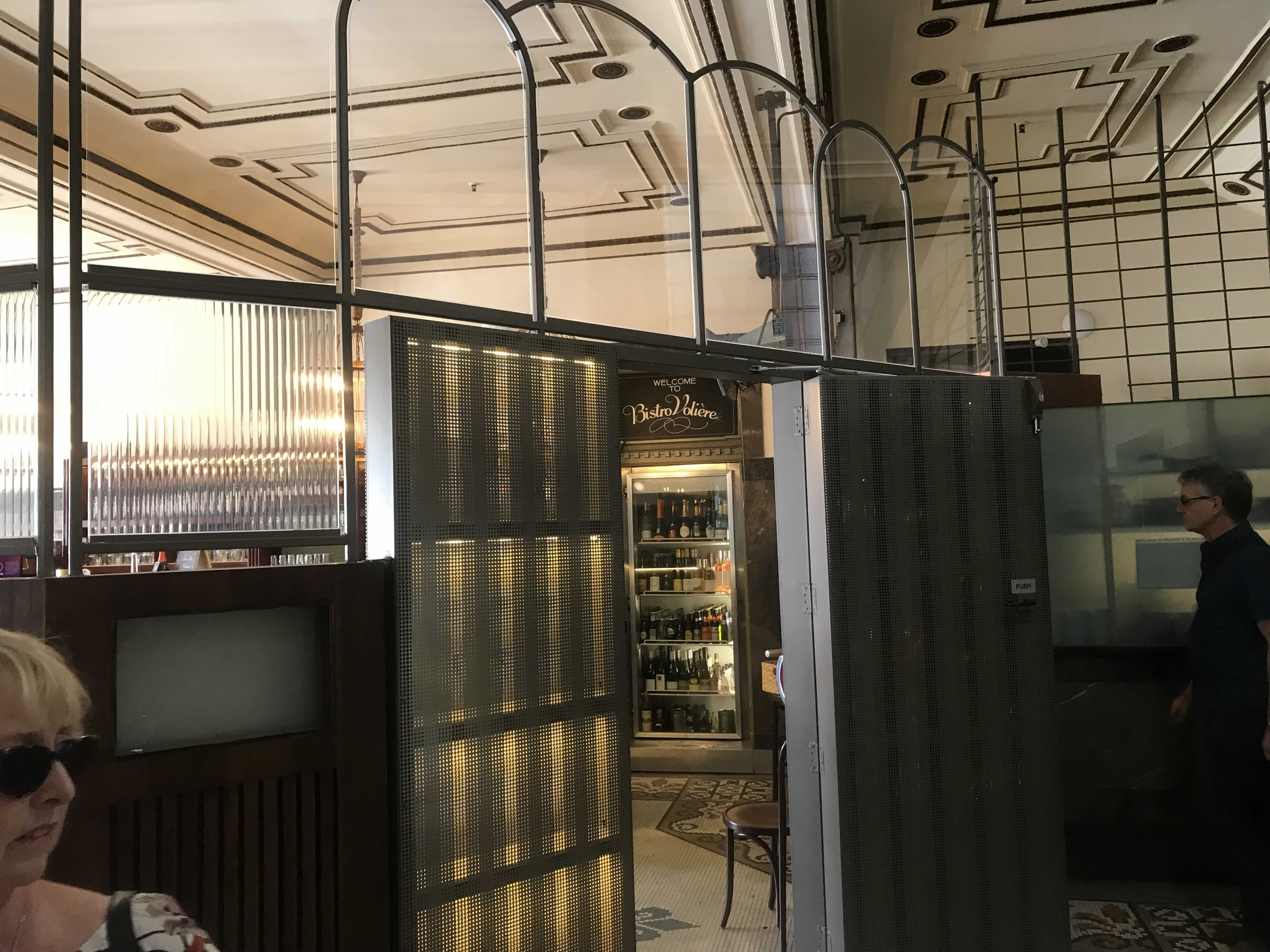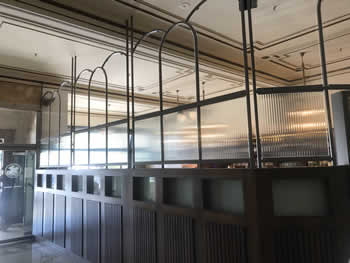 On-site welding at height
CCF was contracted to weld these precast panels together on a house in Toorak, on each panel there is a steel plate cast into the concrete and we join the panels together using 32mm stainless steel pipe.
All our trades people have working at height permits.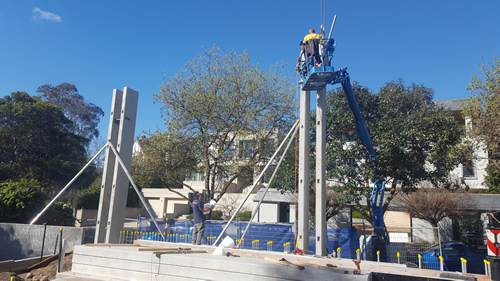 Rumble Grid for Truck Wash
Versatility is a key in the many things we do.
This is a rumble grid for a truck wash area — specifically for the cleaning of truck wheels and tyres.
Manufactured to take massive loads from the largest trucks on the road.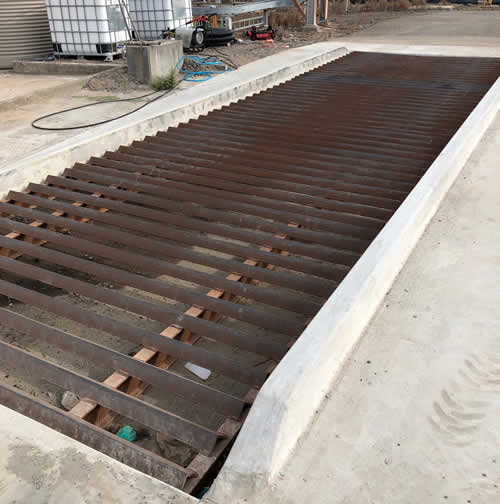 Steel Yard Cradle for Power Boat
We at CCF perform a number of jobs for the boating community. This boat cradle has been modified by CCF to accommodate being transported around RYCV by forklift. This takes away the danger involved with pushing the boat around by hand.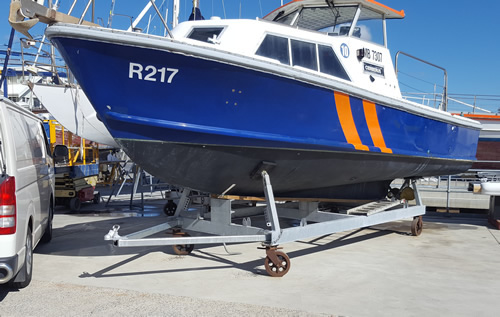 Marina Pylon support
We are involved in maintaining marinas this particular job is for Royal Brighton Yacht Club, where a big wave got through the wave wall and broken the support brackets around the pile. We fabricated a new one and welded it on-site.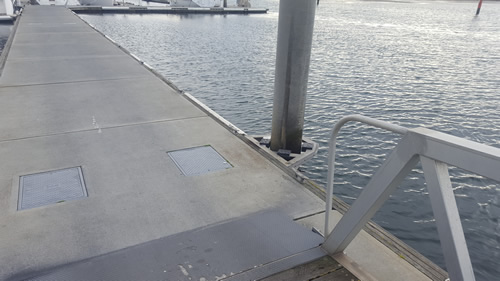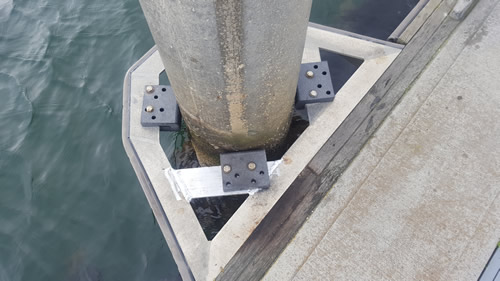 Boat yard stand
Changes to OH&S dictated to our client that a newer, safer shipyard boat support was required. We designed and manufactured lots of these for the boat yard Royal Yache Club of Victoria.